11 Easy High Protein Baked Oats Recipes (Gluten Free)
These 11 Protein Baked Oats Recipes are each the perfect easy breakfast recipe to satisfy a morning sweet tooth. They are made in individual portions in an oven-safe ramekin to grab and go the next morning while running out the door.
We all love a good old healthy breakfast, and I think most of us love a big old bowl of oatmeal. Eating baked oats is like eating fluffy cake, but with way more grams of protein.
They are so simple to whip up – you just add the wet ingredients and the dry ingredients into a blender or food processor and mix. Next, add the batter to a baking dish and bake for 25-30 minutes.
The best part is once you master the base recipe you can make so many different flavors. Adding fresh fruit, your favorite vegan protein powder, or melted chocolate can alter the taste of each recipe so much.
It's simple to make a big batch for the entire family by simple tripling or quadrupling the oatmeal recipe. Alternatively if you are sticking to the single serving, you can use the air fryer to speed up cooking time.
You can also make the batter ahead of time and store in an airtight container till you're ready to bake the next morning. It's the perfect way to save time during your busy mornings.
If you love these baked oats recipe you may also love my 15 Overnight Oats Recipes, my Brownie Stove Top Oats or my Banana Bread Stove Top Oats. Oatmeal lovers are WELCOME to my website with open arms.
INGREDIENTS YOU WILL NEED FOR SOME OF THESE OAT RECIPES
You will need the following ingredients listed below to make these protein baked oats recipes (the exact measurements and full recipe are in each individual recipe card at the bottom of each post):
Gluten-free oats – which is turned into oat flour using a high power blender to create a fine powder. Not necessary to use gluten-free, but I do recommend using quick-cooking oats and avoiding steel cut oats.
Chia seeds – for some healthy fats.
Non-dairy milk – anything like unsweetened almond milk, coconut milk, oat milk, cashew milk or regular milk all work.
Brown sugar – maple syrup, honey or apple sauce for some sweetness.
Cream cheese – one of the key ingredients for the icing for many of these recipes!
Peanut butter – almond butter, cashew butter, sunflower seed butter, or your favorite nut butter of choice will all work.
Egg yolks and egg whites
Whey protein – vanilla protein powder, chocolate protein powder, or plant-based protein powder. Adding one scoop to these recipes act as a good source of protein.
Greek yogurt – a healthy protein source that is also used as the icing.
Vanilla extract – almond extract is also used in a few of the recipes below.
Coconut oil
Lemon juice
Lemon zest
If you only have one banana, make this Banana Bread Baked Oats recipe that is gluten-free and vegan! It comes together within minutes using simple ingredients, has added protein and tastes like our favorite banana treat, and will keep you full and satisfied until lunch!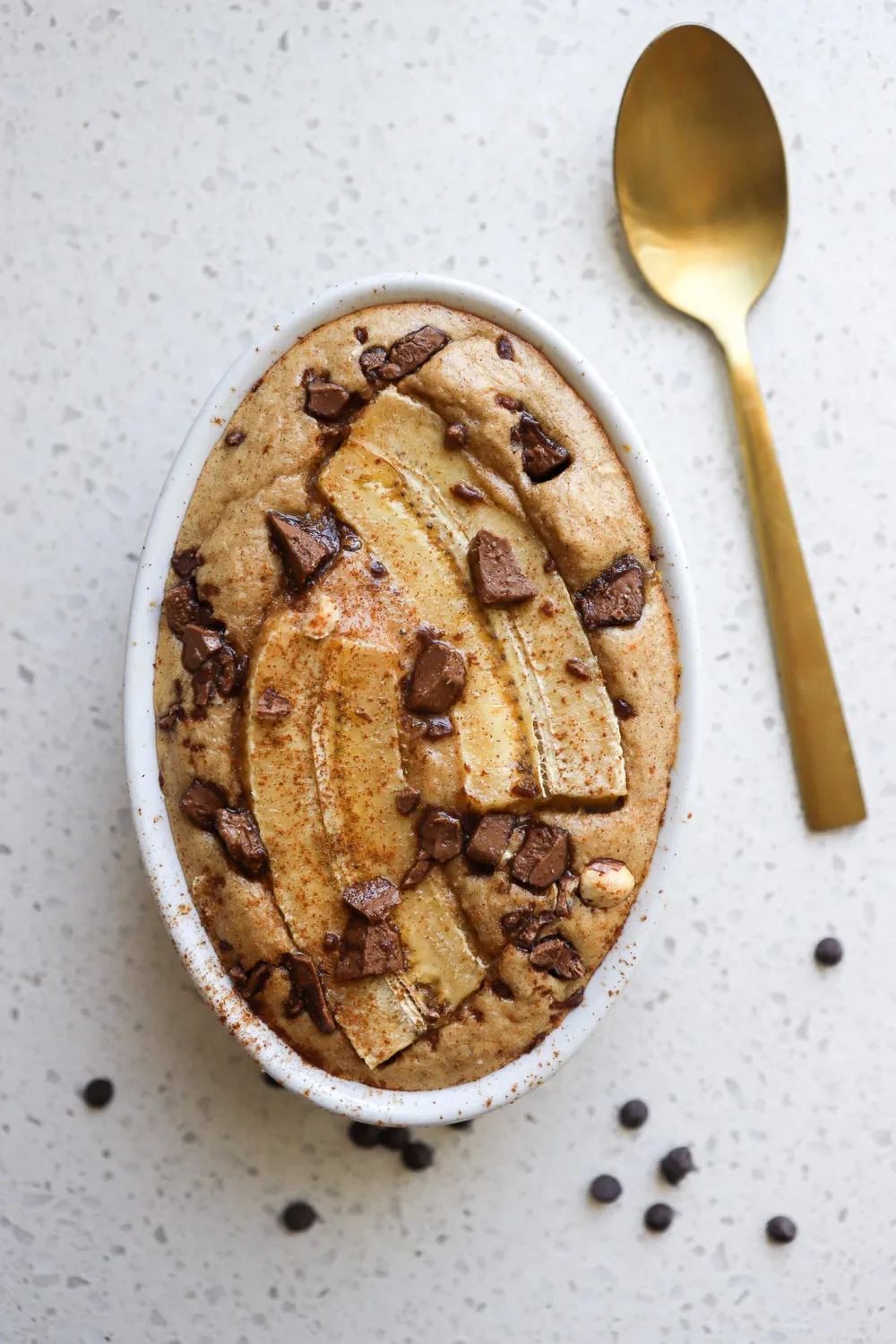 Sugar Cookie Baked Oats are the most festive way to start off your day and uses simple pantry staples that comes together in no time at all! They are topped with Greek yogurt ganache and loaded with extra protein which makes these baked oats extra nutritious while tasting like a sugar cookie!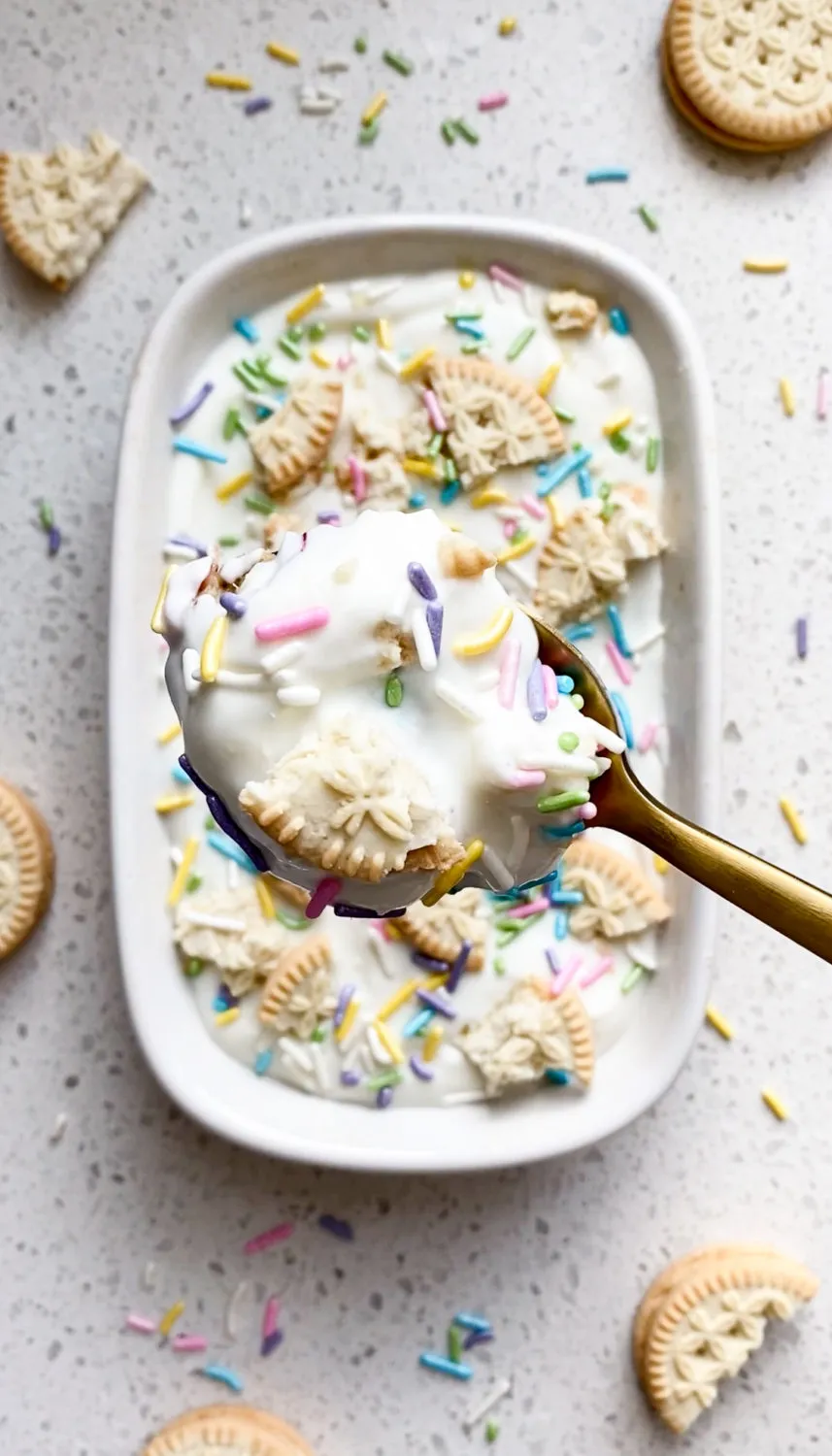 Healthy Pumpkin Baked Oats that taste like a slice of pumpkin pie – the coziest of fall breakfasts made with oats, protein powder, pumpkin spice and maple syrup and topped with yogurt frosting! Gluten-free!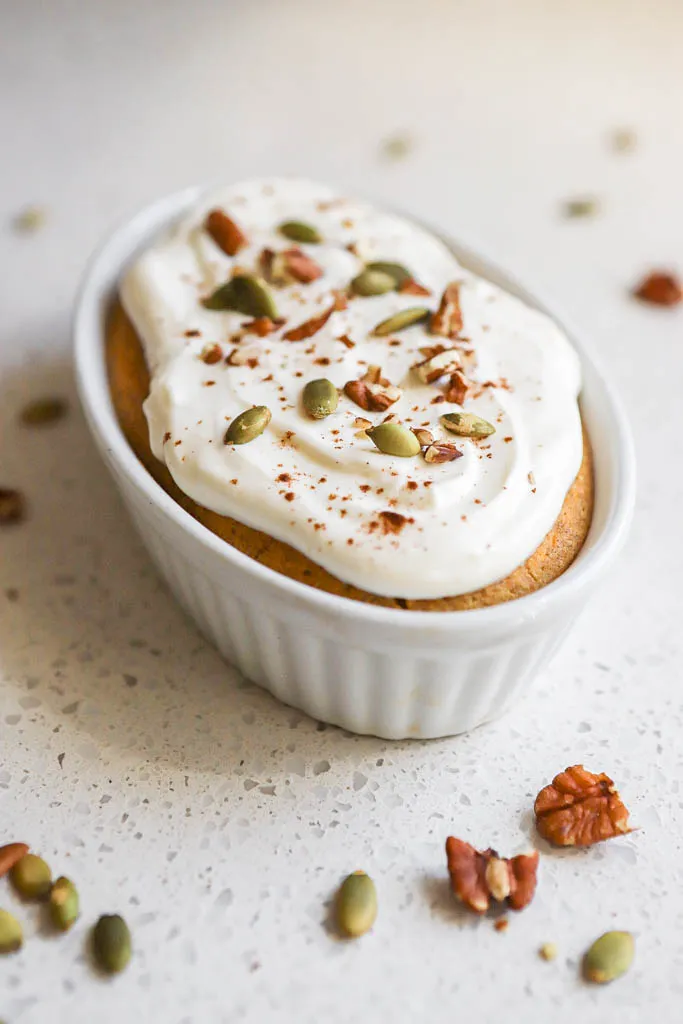 These Brownie Batter Baked Oats are amazingly chocolatey and rich and make you feel like you're eating brownies for breakfast while being healthy, gluten-free and refined sugar-free!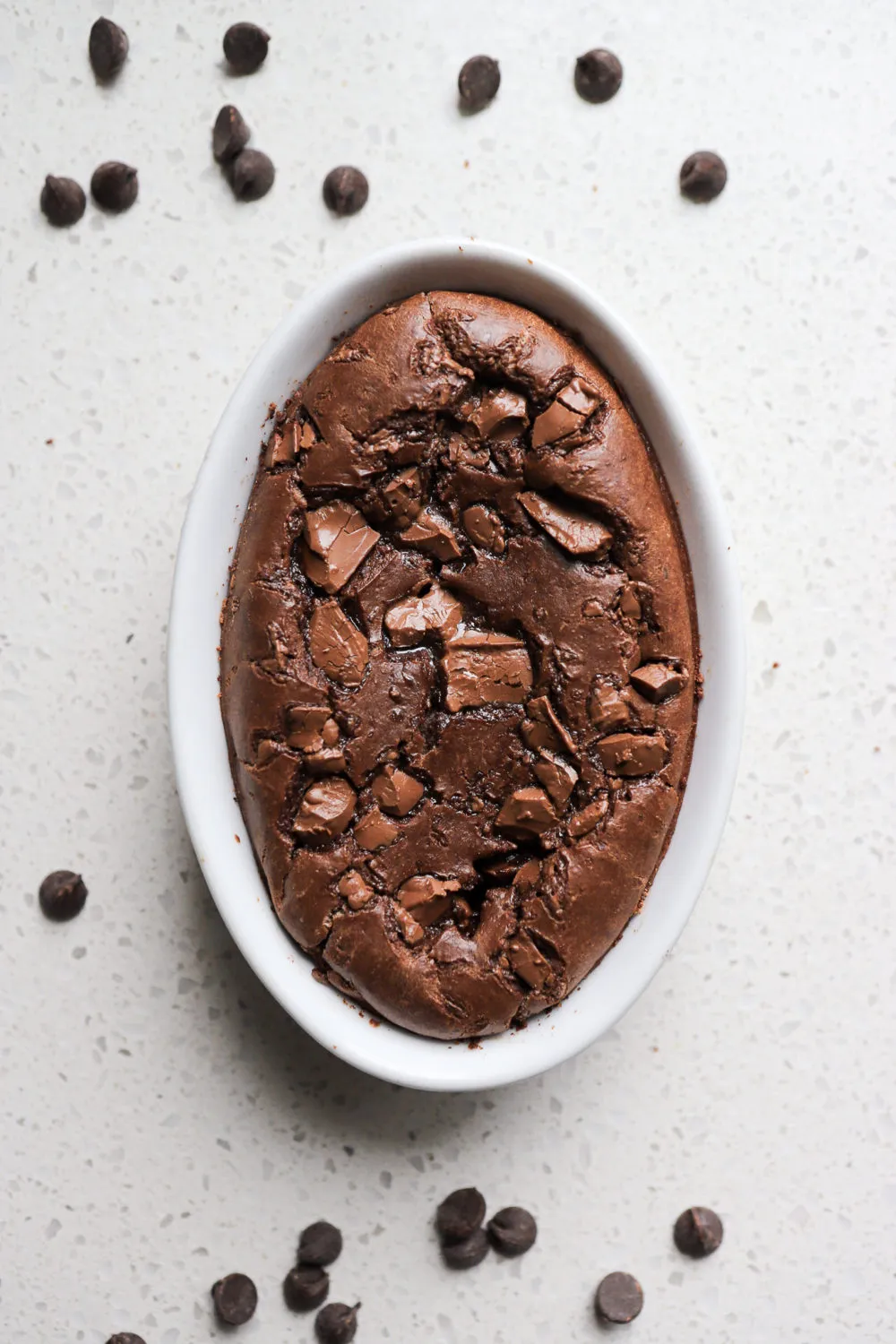 These healthy Chocolate Zucchini Baked Oats for one taste like you're eating a slice of chocolate cake for breakfast! So easy and delicious with that cream cheese frosting and wonderfully filling and satisfying thanks to added protein powder!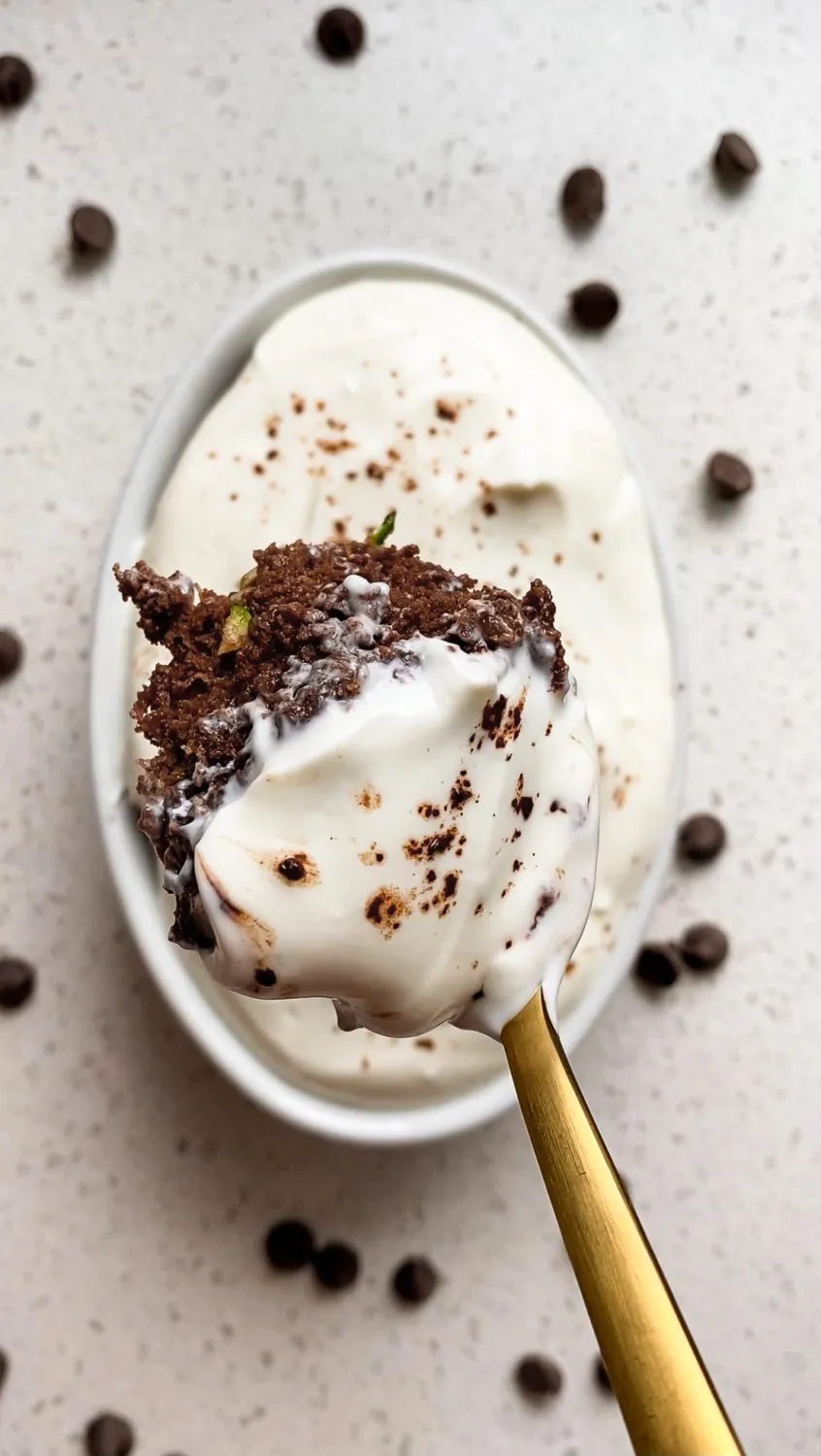 Cookie Dough Protein Baked Oats are a healthy high protein breakfast that tastes like a homemade chocolate chip cookie, straight from the oven! Try this spin on the viral recipe for tiktok baked blended oats.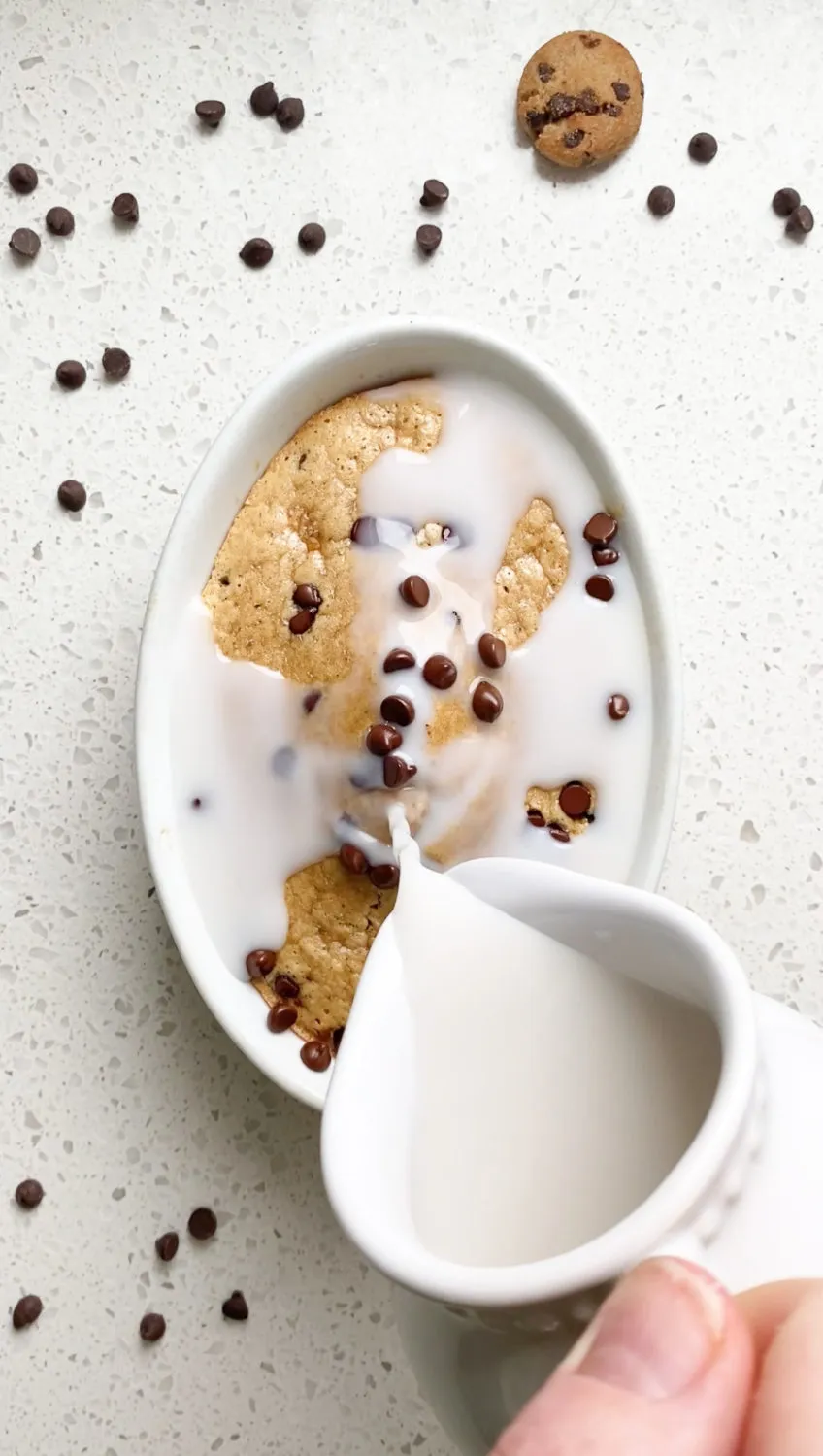 It doesn't have to actually be your birthday to dig into a bowl of birthday cake baked oatmeal – but these delicious and healthy baked oats will sure make you want to celebrate! My version of the popular birthday cake baked oats Tiktok trend is loaded with funfetti sprinkles and lots of protein goodness.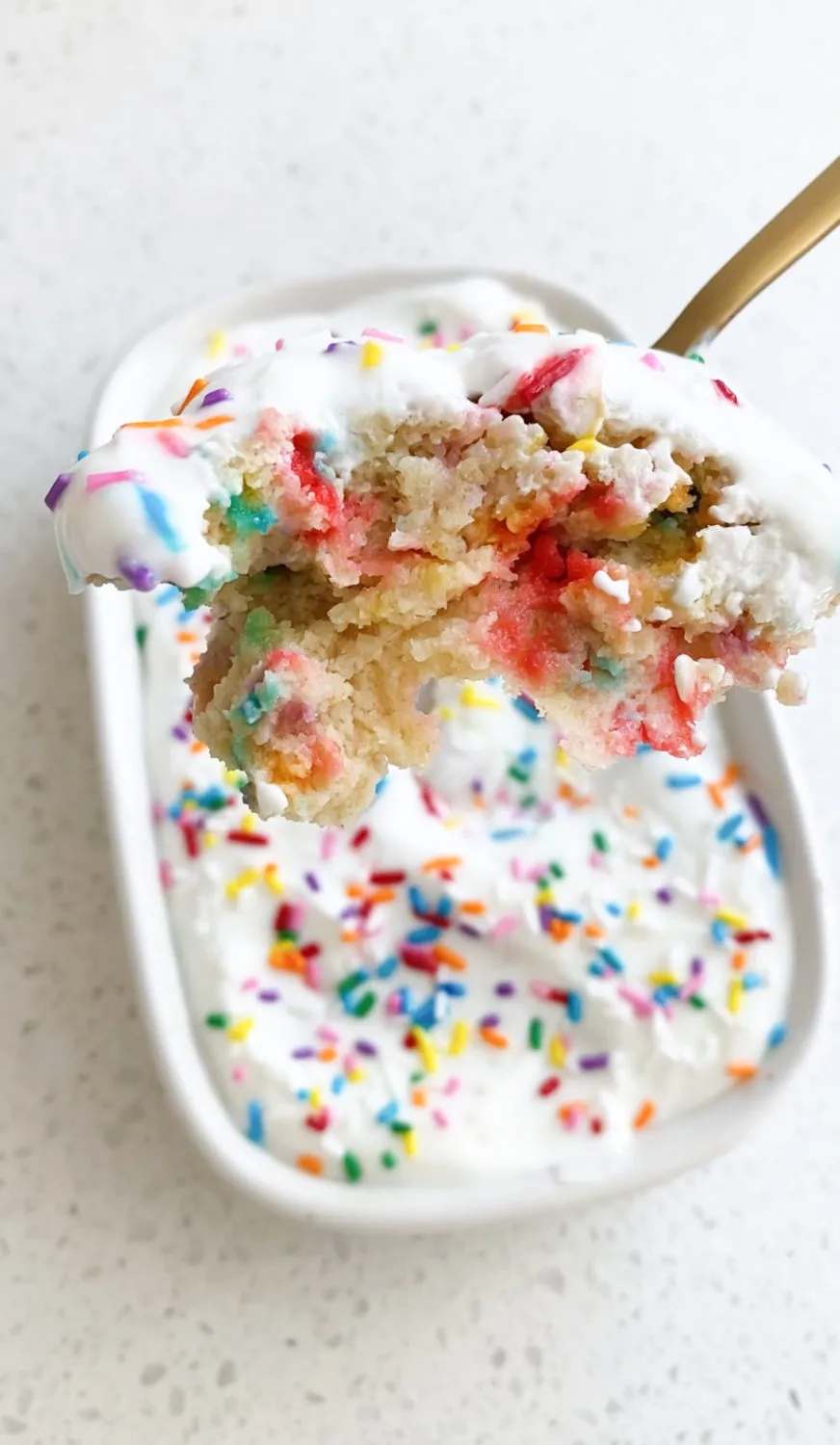 These TikTok Baked Oats are just like eating cake for breakfast and are made with just a handful of ingredients. These quick oats baked oatmeal are made with protein powder, almond milk, an egg, biscoff spread and biscoff cookies.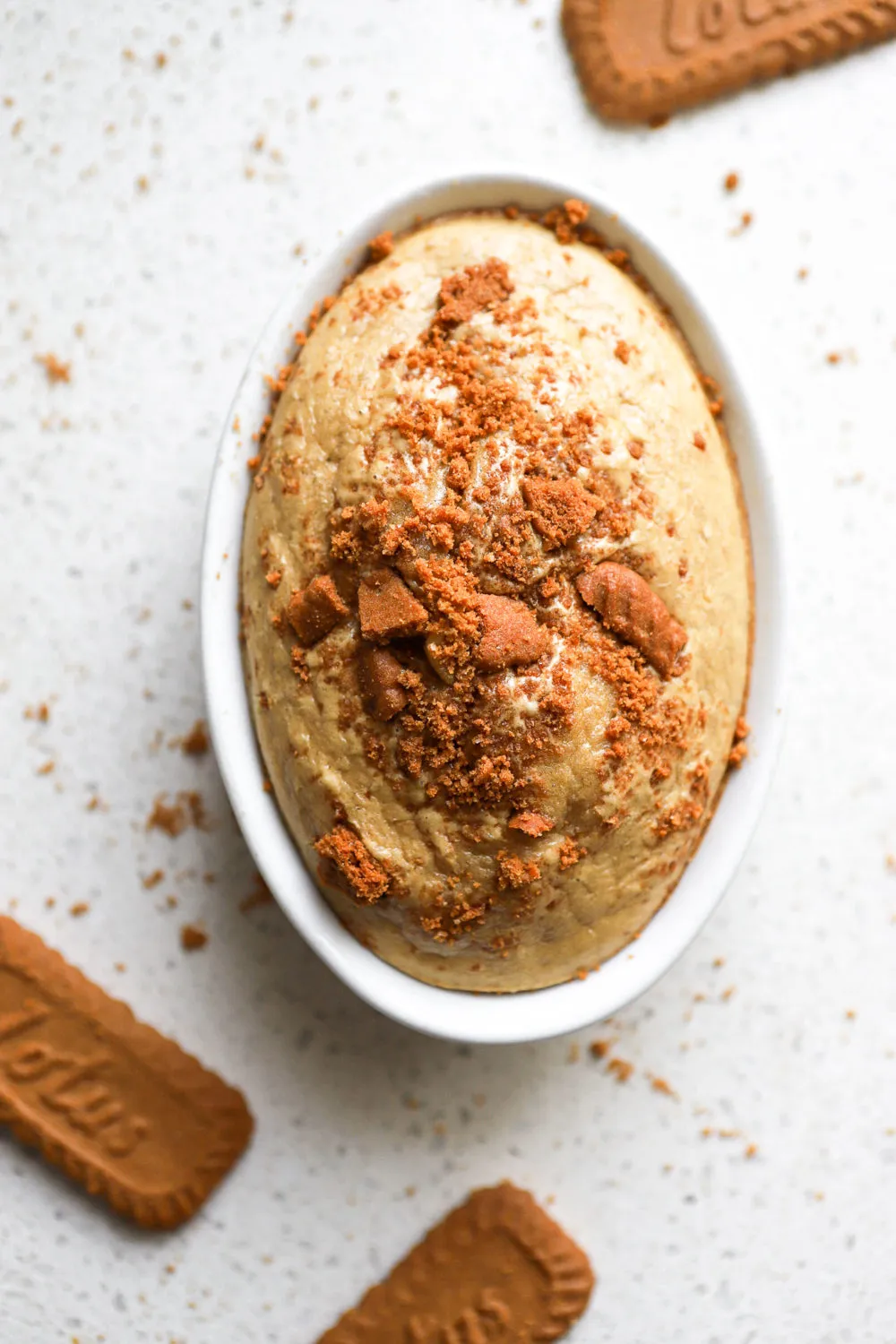 This gluten free lemon baked oats recipe is made with fresh lemon juice & zest and naturally sweetened with pure maple syrup. This protein oatmeal bake comes together in 5 minutes is perfect for a satisfying single serve weekend breakfast or meal prep for the week.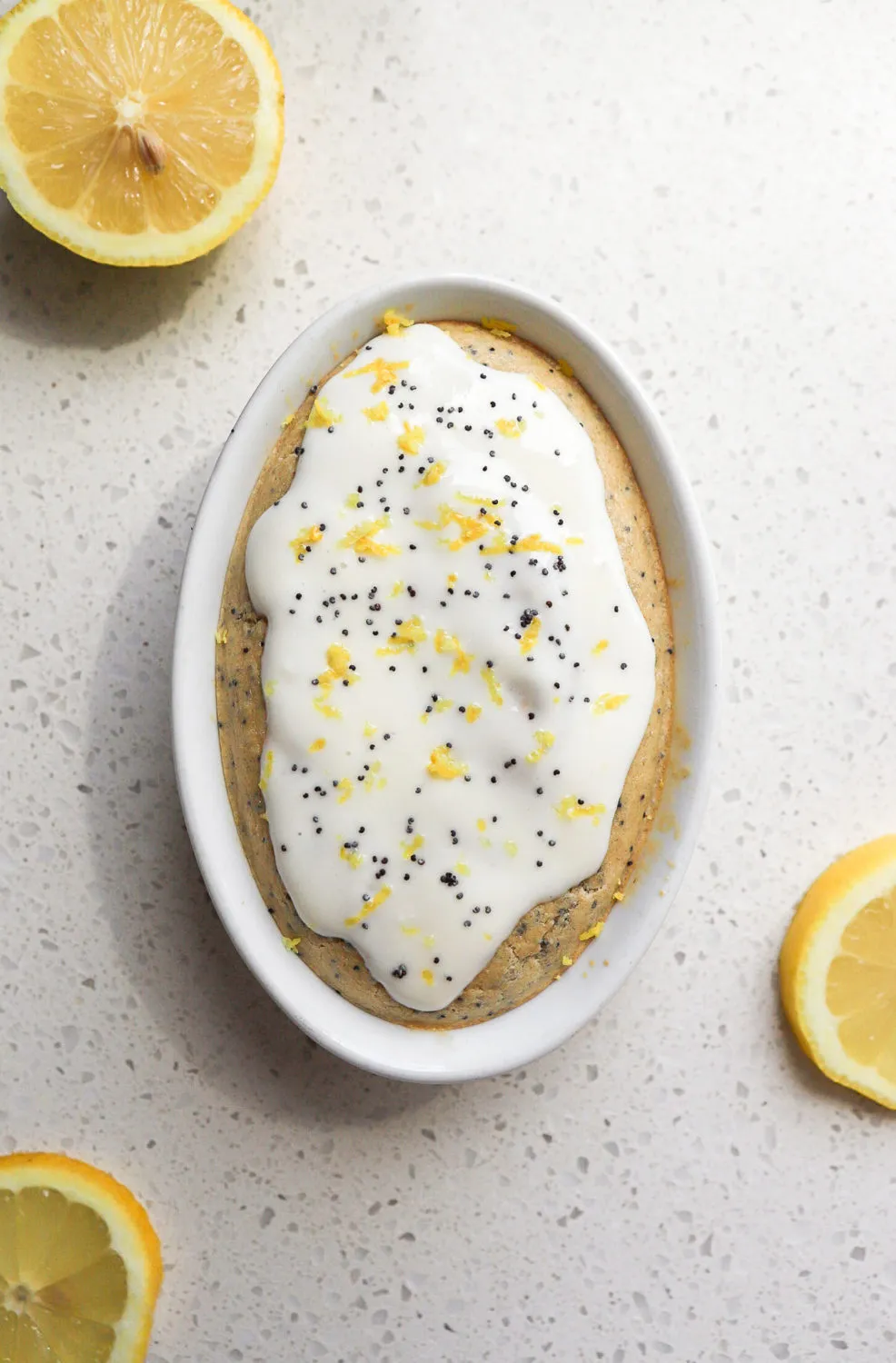 These Carrot Cake Blended Baked Oats are like cake for breakfast, but loaded with healthy ingredients. Gluten free oats are blended up with protein powder, warming spices, and carrots to create a delicious protein packed breakfast, then topped with a cream cheese greek yogurt frosting.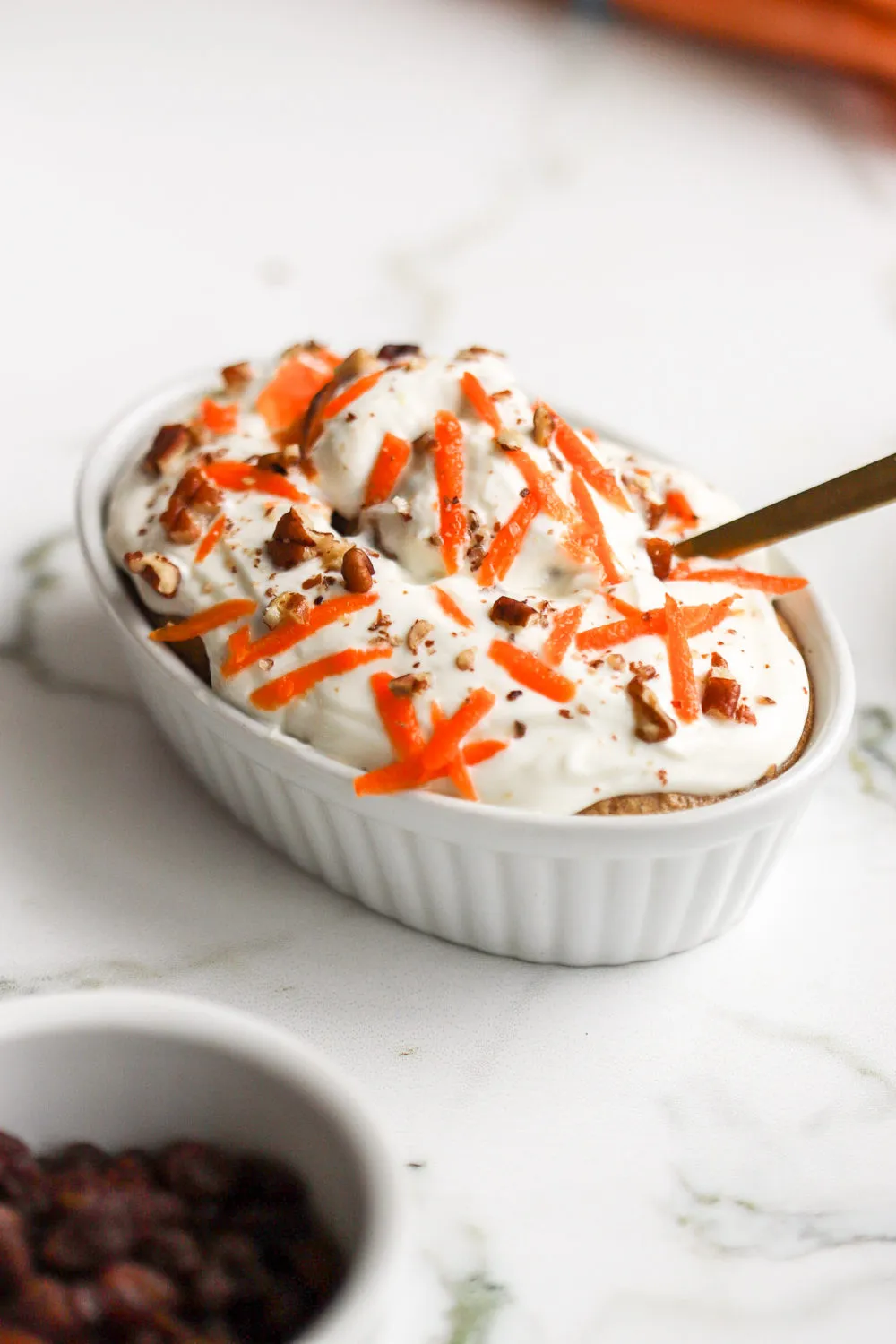 This Cinnamon Roll Baked Oatmeal is easy to throw together and tastes just like an Ikea Cinnamon Roll. A baked protein oats recipe that feels super comforting and decadent but is healthy and naturally gluten-free.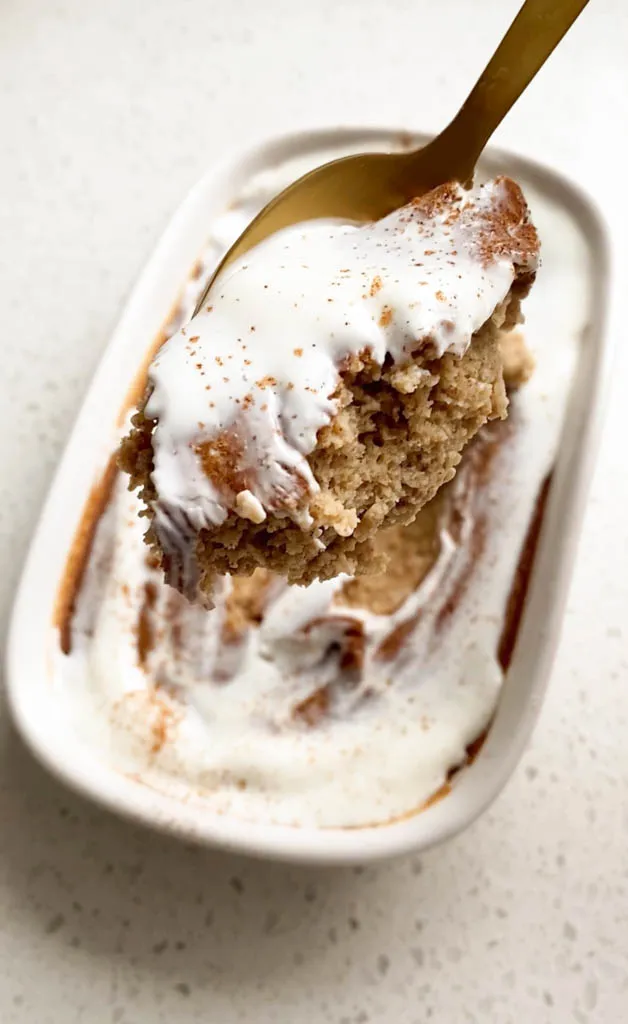 IF YOU TRIED THIS RECIPE PLEASE LEAVE A COMMENT AND STAR RATING. I LOOK FORWARD TO SEEING YOUR CREATIONS! YOU CAN PIN THIS RECIPE ON PINTEREST OR SHARE ON INSTAGRAM BY TAGGING @basicswithbails and #basicswithbails
About Bailey
I love to bake, cook, exercise, and document all of the above. Nutrition is not low fat. It is not low calorie. It's not feeling deprived or being hungry all the time. It's nourishing your body with real, whole foods so that you are consistently satisfied and energized to live your life to the fullest! Read more…